​First Look At The Twilight Zone's "The Blue Scorpion"
The all-new episode starring Chris O'Dowd and Amy Landecker drops Thursday, May 23, exclusively on CBS All Access.
Posted on May 22, 2019 | 10:15am
Grieving for a lost loved one is difficult in any dimension, but as we'll learn in an all-new episode titled "The Blue Scorpion,"
The Twilight Zone
is no place to go seeking solace or comfort.
After Jeff (Chris O'Dowd) loses his father to suicide, the police find a mysterious object in his possession—an ornate handgun called the Blue Scorpion.
STREAM: Full Episodes Of The Twilight Zone Exclusively On CBS All Access
This is especially weird because Jeff insists that his father
hated
guns. Stranger still is what he discovers next: a bullet with his name on it.
As Jeff digs deeper into his father's death and this mysterious weapon, he may just discover you don't always get the answers you're looking for in
The Twilight Zone
.
"The Blue Scorpion" also stars Amy Landecker and features Jordan Peele as host and narrator.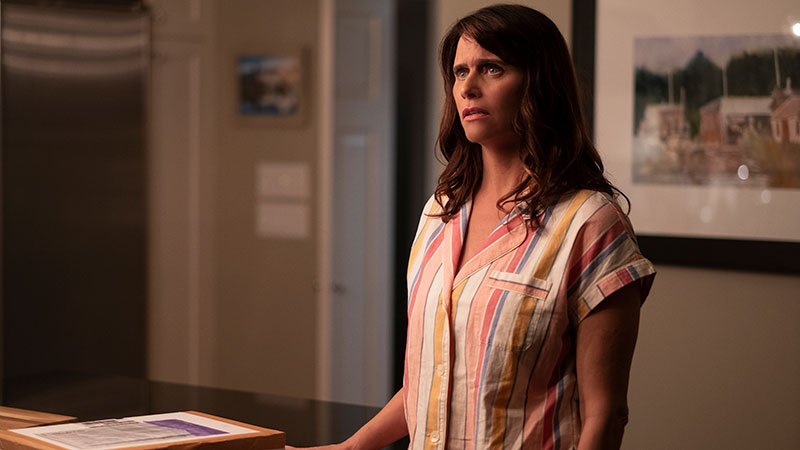 Stream all-new episodes of
The Twilight Zone
on Thursdays, exclusively on
CBS All Access
.