Episode Guide
Season 1
Episode Guide
Noggins at Work: Plumber, Nurse, Musician
S1 E1
Jan 31, 2021
The Noggins are at work! Today the Noggins are... a plumber, a nurse, and a group of musicians!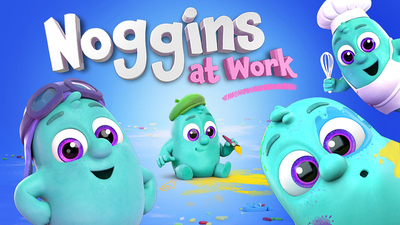 Noggins at Work: Bakers, Painters, Pilot
S1 E2
Jan 31, 2021
Help your child learn about job and career words with the Noggins at Work! The Noggins are very busy being Bakers, Painters and even a Pilot!