Episode Guide
Season 1
Episode Guide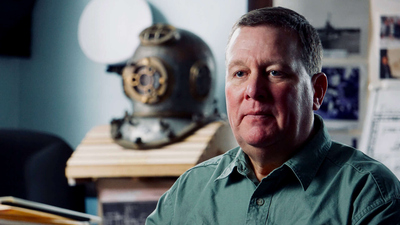 Lost to History
S1 E1
Sep 22, 2019
The sinking of the U.S. Navy warship Eagle 56 off the New England coast in April 1945 has long been a mystery. The Navy's official report concluded it was a mechanical failure, while others pointed to a startling killer: a Nazi U-boat hunting within sight of American shores. For the last four years, a team of civilian investigators has been trying to solve this 75-year-old whodunit. Now, aided by another amateur sleuth, they've found evidence that could finally solve this cold case and rewrite history.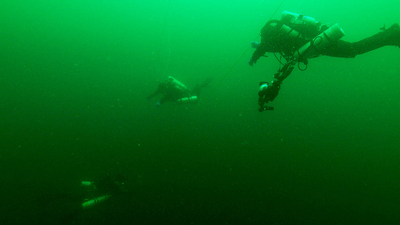 The Mystery Deepens
S1 E2
Sep 29, 2019
After the U.S. warship Eagle 56 exploded off the coast of Maine in April 1945, some of its surviving crewmembers claimed they were attacked by a Nazi U-boat. But an official Navy inquiry dismissed their account, blaming it on a boiler explosion. Because of that report, none of the crew or families received a Purple Heart. Now, a team of investigators has found a new piece of physical evidence--the bow of the sunken ship. In order to prove the official history is wrong and that 49 sailors died in combat, they need to find the rest of the ship.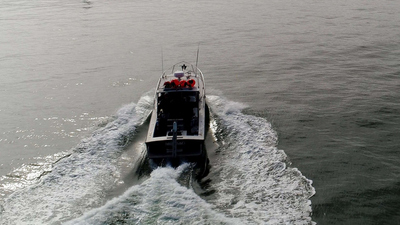 History Rewritten
S1 E3
Oct 06, 2019
After four years and countless dead ends, a team of civilian investigators has found pieces of the sunken Eagle 56, the Holy Grail of New England shipwrecks. They want to reveal their discoveries to both the Navy and the families of the warship's crew, but their case is not yet complete. They still need the last and most important piece of the wreckage: the ship's boilers. With winter quickly approaching, time is running out to find the final clue, solve the 75-year-old case, and honor the sailors who died in the disaster.