How Alan Cumming's New Instinct Character Earned His "Dr. Psychopath" Nickname
Dr. Dylan Reinhart has quite the resume in this new CBS crime drama, which airs Sundays at 8/7c.
Posted on Mar 19, 2018 | 10:00am
With a psychopath serial killer on the loose in the series premiere of
Instinct
, there was only one person for the police to turn to—Dr. Psychopath, himself.
STREAM: The Full First Episode Of Instinct On CBS All Access
The new crime thriller airs Sundays at 8/7 on CBS and
CBS All Access
.
Actually named Dr. Dylan Reinhart, the lead character (played by
Alan Cumming
) has both the intelligence and the personal connection to take on a series of disturbing crimes. But how did he get such a striking nickname? NYPD Detective Lizzie Needham (Bojana Novakovic) explains in the clip above.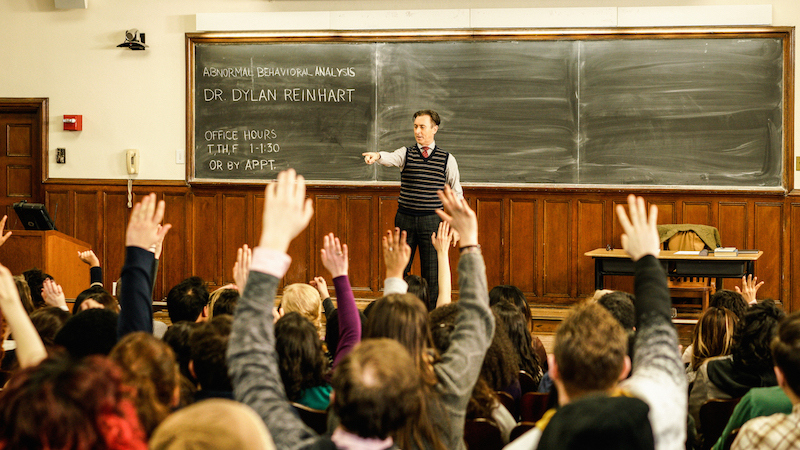 BONUS CLIP: Alan Cumming Reveals His Character's Unique Talent
With such a sterling resume, and given that the killer appears to be using Dr. Reinhart's book as his own twisted guide, it's no wonder Detective Needham brought him into the case. Where will this all lead for the ex-spy who thought he was just settling into a comfy life in academia? Find out as the series continues!
READ: Alan Cumming Gets Even More Charming The More You Get To Know Him
Watch all-new episodes of
Instinct
on Sundays at 8/7 on CBS and
CBS All Access
.