The Real Close Encounter That Inspired Bull's "Keep Your Friends Close"
Bull Showrunner Glenn Gordon Caron shares behind-the-scenes secrets, episode easter eggs, and more.
Posted on Feb 7, 2018 | 10:10am
Treason and technology collide when air traffic control is hacked in "Keep Your Friends Close" (Episode 14, Season 2 of
Bull
).
Disaster between commercial jets is narrowly averted in the air, but a different kind of wreckage is left for Dr. Bull (
Michael Weatherly
) to sort out on the ground.
STREAM: The Full Bull Episode "Keep Your Friends Close"
Hired to help the FBI convict their suspect, Bull is defied from within. It turns out Cable (
Annabelle Attanasio
) has a connection to the accused, Malcolm Swift (Benjamin Thys)—and is willing to break the law to help him.
Showrunner Glenn Gordon Caron gave CBS.com the download on how they made an episode where ATC was hacked, but TAC got the Trojan Horse...
Spyware. Everywhere.
Based on an initial idea from
Bull
Writer Travis Donnelly, the team wanted to build on the concept that Cable's extraordinary computer skills could get her in trouble with the feds. But it turns out that computers can be trouble for anybody, which is why the team had to forgo their cell phones and switch to paper notes in order to avoid prying ears. The inspiration for this is more real—and disturbing—than you might think.
"There is a lot of literature that suggests that if you have a cell phone (or a computer with a microphone or speakers for that matter), that it can be used, unbeknownst by its owner, as a transmitter to spy on you and anyone you converse with, anywhere you go," Caron cautioned.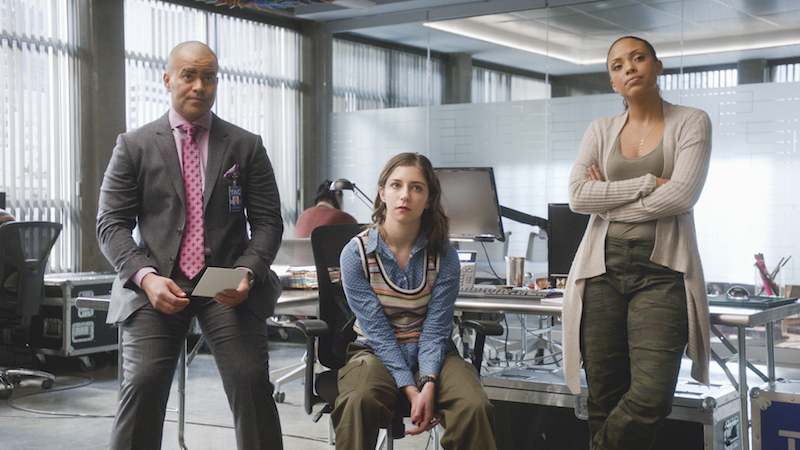 Those were modeled planes.
The close encounter of the two jets in the episode's cold open was a nod the film
Close Encounters of the Third Kind
. Steven Spielberg directed the classic air traffic control scene. Since he's an Executive Producer on
Bull,
the production found a way to pay homage.
"We all felt a sense of obligation to honor, in our modest way, that seminal scene in that seminal film," said Caron. He added that putting together that scene was "great fun."
STREAM: Catch Up On Full Episodes Of Bull With CBS All Access
Why'd she do it?
"In addition to being very smart and having a deep understanding of these machines she works with, there beats in Cable's heart someone who believes strongly in the idea that people matter," explained Caron. "She wants her friend to be right. She wants to believe in her friend's boyfriend's innocence."
Will Bull cut the Cable?
It's safe to say Cable's choice caused a serious glitch in her relationship with Bull, and their own truths were shown in different ways at the end of the episode. Caron elaborated, "Two heartbroken people take a ride after a harrowing ordeal and finally tell each other the truth. One says 'Here's what you've done that makes it impossible for us to work together' and the other says (through her behavior), 'You cannot comprehend how hurt I am by you and myself that it's come to this.'"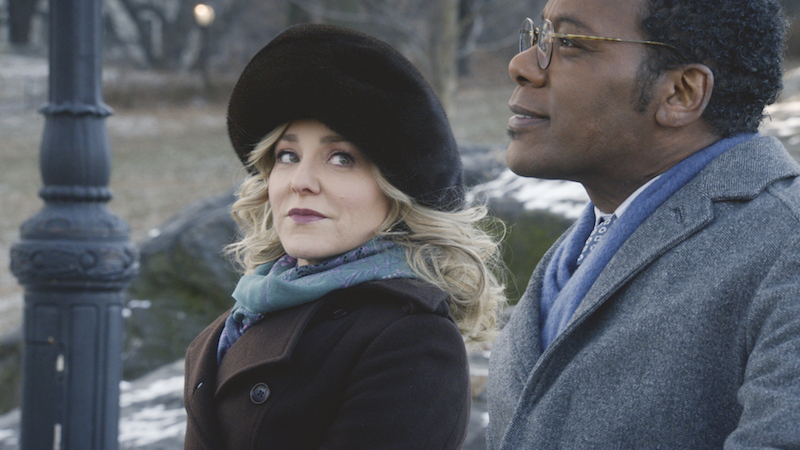 With that in mind, how will this experience impact Bull's trust in Cable?
"Who can say?" Caron teased, "Guess we'll just have to watch the show and see!"
Watch all-new episodes of
Bull
on Tuesdays at 9/8c on CBS and
CBS All Access
.