Emmy Award Winner Archie Panjabi Makes The Perfect Archrival For Bull
Bull Showrunner Glenn Gordon Caron takes us behind the scenes of "The Devil, The Detail."
Posted on Nov 15, 2017 | 09:40am
Dr. Bull (
Michael Weatherly
) met a formidable foe in "The Devil, The Detail."
For the first time on
Bull
, the good doctor went toe-to-toe in court with another trial scientist. Arti Cander, played by guest star and Emmy Award winner Archie Panjabi, proved to be as unique as she is successful in her trial science analysis skills.
STREAM: The Full Bull Episode "The Devil, The Detail"


For an insider look at how the episode came together, we got the scoop from
Bull
Showrunner Glenn Gordon Caron.
The role was changed for the Emmy Award winner.
First-time episode Writer Hannah Park penned "The Devil, The Detail" and originally conceived of the opposing trial scientist as "a male and a less consequential character."
Caron shared that, after reading an early draft, the team saw the potential in expanding the role to fit an Emmy-Award winning talent like Panjabi. "We did a very quick rewrite; Archie said 'yes', and rest was kismet."
The duo has chemistry on-screen and off.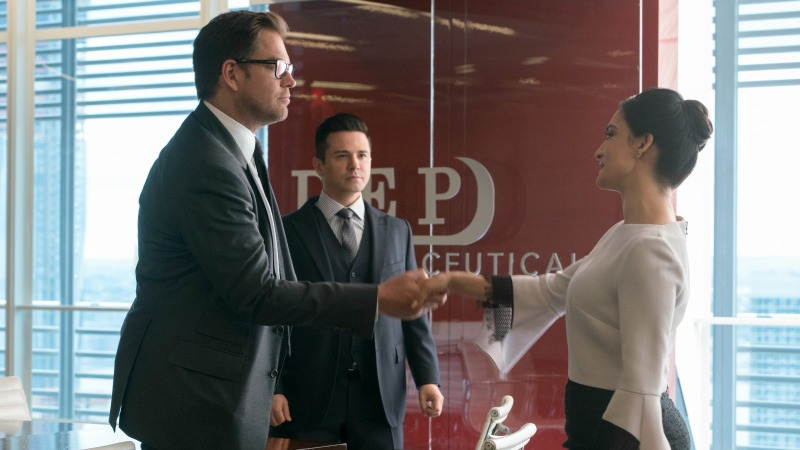 Caron's not the only fan of Panjabi—the rest of the cast and crew gushed about her appearance.
"Everyone who worked with her on the episode said she was delightful," said Caron before adding, "And the chemistry she has with Michael is readily apparent."
STREAM: Full Episodes Of Bull on CBS All Access.
A little nod fit this episode's (play)bill.
Did you notice the conversation about Bull's expensive tickets to
Hamilton
? This quick quip was a nod to
Christopher Jackson
, who plays Chunk Palmer on
Bull
and happens to have starred in the hit Broadway musical as the original President George Washington!
Please let it be a promise, not a threat.
Arti Cander tells Dr. Bull she's moved to New York City, which could mean trouble for him, but might open up some fun possibilities for fans of the show.
So, does that mean Panjabi will reprise her role?
"We are certainly hoping so," says Caron.
So are we!
Watch all-new episodes of
Bull
on Tuesdays at 9/8c on CBS and
CBS All Access.